why is regular vehicle maintenance so important
WHY IS REGULAR VEHICLE MAINTENANCE SO IMPORTANT?
Why is Regular Vehicle Maintenance So Important?
Getting a new vehicle is fun and exciting. With so many intuitive features to explore, you'll find yourself looking for every reason to get behind the wheel and hit the road. However, there are a few factors you might not consider, like how much you might pay in gas as you travel around or why regular vehicle maintenance is so important. Here at Gilbert Ford, we want to provide you with peace of mind! If you want to avoid unnecessary charges from expensive repairs down the road, let us take care of your vehicle at Gilbert Ford!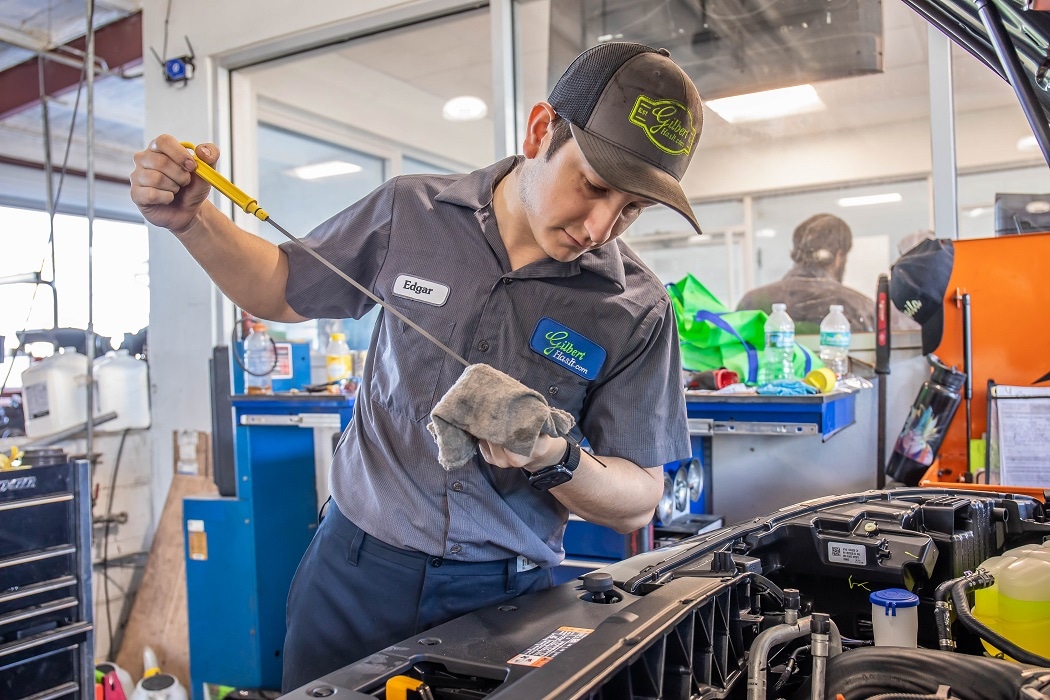 Why Should You Get Regular Maintenance at Gilbert Ford?
Most drivers have to get somewhere on a daily basis. If you don't have public transport or a bicycle to call your own, you'll need a car to get you to your next destination. Here at Gilbert Ford, we can provide you with a new set of wheels, and we can also help you stay on the road for many years with routine maintenance. Below are a couple of reasons why routine service appointments can help you avoid paying for a new vehicle sooner rather than later.
Routine maintenance on your vehicle helps extend the life of major components and your vehicle in general.
Optimizes your vehicle's performance with brake inspections, tire inspections, and schedule multi-point inspections.
Gilbert Ford Certified Technicians stay up-to-date on all current training requirements to ensure your vehicle gets the best care possible.
Regular maintenance catches issues before they become more serious. You can avoid major repairs with routine maintenance, and the experts at Gilbert Ford are qualified to tackle any maintenance or repair needs that you have!
Ready for your next appointment? Keep up with your routine maintenance schedule by calling the team at Gilbert Ford or scheduling your next appointment online today! We'll get you in as soon as possible!